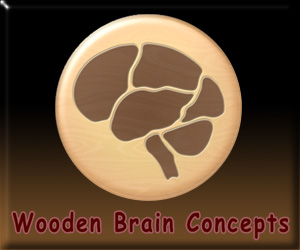 Wooden Brain Concepts:
Agitprop Marketing for Our Sensuous Times™
---
Please Note:
Wooden Brain Concepts has a new domain!
Please bookmark:
You will be automatically re-directed in 10 seconds...
Finally, no more popups!
If popups persist, go to that address directly, or open the frame of the page in a new window.
---
Thank you to Kevin Wojniak of Kainjow Software for providing WBC with web hosting.
If you use WBC software please consider making a donation.
donate some $$ for freeware products via KAGI
A note and apology about the popup: Back before May 2006, when Kainjow software was so kind as to donate some web space, we used this free redirect system. We're in the process of updating homepage links to a new domain, but for now the http://beam.to/woodenbrain address is still the address of record all over.